TOOTH RESTORATION IN JERSEY
Dental Implants
Implants are an excellent choice if a tooth is lost or missing
What are dental implants?
Dental implants are tooth root-shaped titanium devices, which are placed into the bone once occupied by a tooth. Once positioned, under sterile conditions at the Jersey-based practice, bone fuses to the implant surface in a process known as osseointegration. The procedure is carried out under local anaesthetic and although some soreness afterwards can be expected, this is usually minimal.

Once integrated a healthy dental implant can virtually be considered as permanent. At this stage, which can be anything from six weeks to six months after the implant is placed, it is uncovered and a special post called an abutment is attached. A porcelain crown or bridge can then be made for the post and subsequently cemented into position. In some situations, a post and provisional crown can be attached to the dental implant at the time of the surgery.
The main advantages of dental implants are that if kept healthy they are permanent and the adjacent teeth are not touched in any way. Dental implant treatment is extremely predictable with success rates in excess of 95% and is now seen as the ideal solution and first choice for replacing missing teeth.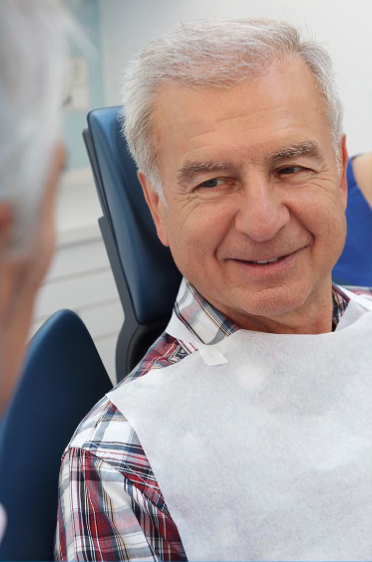 What are the Benefits and Risks of Dental Implants?
As well as the benefits, we have discussed the risks that are associated with this treatment. You should be aware that on occasion an implant may fail. There is a risk of failure of approximately 1% to 5% depending on specific circumstances. Generally, an implant can be replaced should it fail but occasionally additional or alternative procedures may be necessary.

An implant can fail at any time, immediately after surgery, or later when it has been restored. The reasons for failure are not always clear, but it is usually possible to correct the problem by removing the implant and starting again after a period of healing.
There is also a risk of accidental damage to adjacent anatomic structures, such as teeth, nerves and sinus spaces, although with accurate planning this should be avoidable. There is a very low risk of failure of implants after the first year in function as long as your health, both general and around the implant is maintained and no excessive forces are exerted. Excessive forces may result in some of the component parts fracturing.
You should also be aware that implants and teeth are subject to normal wear and tear as time goes on and, depending upon the amount of wear, the need to replace the crown may arise.
There is a risk of gum recession around the implants. Although this may not affect its survival it may require additional hygiene treatments or treatment for aesthetic reasons.
The 3 phases of dental implant treatment at our Jersey Dental Practice are as follows:
Phase I - Diagnosis and treatment planning

Our Jersey dentist's first task at the consultation is to try to understand the nature of your problem and to decide if this can be managed with dental implants. We consider the possible alternatives, your medical and oral health, and begin to form an outline proposal for treatment. We can be clear about potential costs at this stage - no nasty surprises down the line.
If you decide that dental implants are for you we may carry out further diagnostic procedures at this stage - models, further x-rays, CT scans and photographs can be taken of your mouth to assist with our diagnosis and second-stage consultation. It also allows the technician to get involved in your case, and to make a surgical guide template if one is needed. The template shows us the ideal positions of the proposed dental implants during surgery, but may not be necessary for simple placements.
Our laboratory can also make wax mockups of the ideal teeth shape for the final crowns, which can be used at the consultation for diagnosis of your appearance and to make provisional restorations.
Phase II - Dental Implant Surgery
The dental implants are placed very carefully into the appropriate positions as planned. The procedure is carried out under local anaesthetic under strict sterile conditions at our Jersey dental practice.
Healing is rapid and any swelling, discomfort or pain is usually minimal and easily managed with over-the-counter painkillers. You will be provided with everything you need at the implant surgery appointment.
Phase III - Implant Restoration
Depending on how the implant has been left, buried in the gum or protruding through, the next stage involves exposing the implant and fitting a special attachment, which enables our Jersey dentists to take accurate impressions of the implant position. This may involve exposing the dental implant with a second minor surgical procedure, with impressions being taken after a further short period for the gum to heal, usually 2-3 weeks.
We then have the restoration made and posts (abutments) connected. We can fit transitional, temporary crowns or healing abutments at this visit, which help the gum 'heal' into the ideal position.
The definitive porcelain crowns are cemented (or screwed) into place, after a try-in to check the colour, shape and fit.
The Review Appointment
Someone from our Jersey-based practice calls you the day after your dental implant surgery to check all is well, and we will see you after a week to remove your sutures. You will then have an appointment to review progress at 6 weeks, and the second at 12 weeks, when impressions will be taken to start the final restoration process.
The Final Restoration
The range of restorations is vast depending on the case, but the procedure for this stage is roughly the same either way.

First, the healing abutment is unscrewed exposing the head of the implant. Next, an impression abutment is screwed into place and an impression is taken over it - the impression abutment duplicates the fit surface of the implant in the impression and allows precise location of the restoration in the gum.
Our Jersey technician pours the model into plaster and creates the final restoration.
FAQ'S
DO I NEED TO TAKE ANTIBIOTICS?

It is generally accepted and standard protocol that antibiotics should be taken before dental implant surgery to reduce the potential for infection at the implant site.


The second and final dose of antibiotic is taken 8 hours after the first.

For those few individuals who refuse to take an antibiotic, we regret to say that we cannot cover the implant with our usual guarantee. The risk of dental implant failure is very low but if antibiotics are declined and failure occurs for any reason a charge will be made for any repeated treatment.
DO I NEED SEDATION?

For most dental implant procedures at Indigo Dental Practice in Jersey, the treatment is no more difficult to tolerate than having a filling. The procedure is carried out under local anaesthetic, and apart from feeling some vibration from the drill and some pressure during the placement, the procedure it is quite comfortable.


For anyone who remains anxious about the procedure, you can ask your GP about oral sedatives. You cannot drive after oral sedation and we ask that you bear this in mind when making arrangements for the day.

We also offer a full intravenous sedation service, and if this is the only way this treatment could be acceptable to you. You will be advised of any associated costs and precautions if this is the case.
WHAT MAINTENANCE WILL MY DENTAL IMPLANT NEED?

As you should now be aware it is essential that the dental implants are monitored and maintained after the completion of treatment.


After the initial period, it is recommended that you attend our Jersey Dental Practice at regular intervals for examinations and maintenance.

You will need to maintain a high standard of hygiene around the dental implants and, if necessary and recommended, see our hygienist every three months. (All treatment plans exclude costs for hygiene and annual review appointments).

Dental implant restorative treatment at Indigo Dental Practice is guaranteed for a period of five years but only if recommended maintenance appointments are attended.
ARE THERE ANY MEDICAL PROBLEMS THAT AFFECT IMPLANT TREATMENTS?

Smoking


There is some evidence in the literature and scientific studies that smoking increases the risk of dental implant failure. The risk increases by about 3 times but is still relatively low. As long as the gum condition is good we can proceed.

Medication - Bisphosphonates

These drugs affect bone metabolism and are used to treat osteoporosis and other conditions. If there is any doubt about the risk of treatment we will recommend an alternative course of treatment for you.

Medication - Steroids

Long-term steroids can affect the healing and immune response in patients but are not an absolute contra-indication to implant treatment. They can also affect bone, and that may have a bearing on healing times and loading considerations.

Medication - Anti-coagulants

Aspirin 75mg daily dose is not a problem, and warfarin is also not a problem as long as the INR is below 3.0. We may need to see your INR records if you are on Warfarin, so please bring them with you.

Diabetes - Type 1

As long as glycaemic control is good and gum health is good, dental implants can be done cautiously.

Diabetes - Type 2

As with Type 1 - as long as the gum health is good and the diabetes is being controlled well, dental implants in Jersey can be done with few complications.

Gum disease

In order to be confident about the success of dental implants, good gum health is very important. Although the connection between an implant and bone differs from that between teeth and bone, implants can suffer from poor oral hygiene and develop inflammation. This results in bone loss around the implant, and while this might not result in failure of the implant it can become unsightly, especially if towards the front of the mouth.

An assessment of the gum condition will be made as part of the consultation process for implant treatment, and we may recommend treatment with our hygienist ahead of confirming suitability for treatment.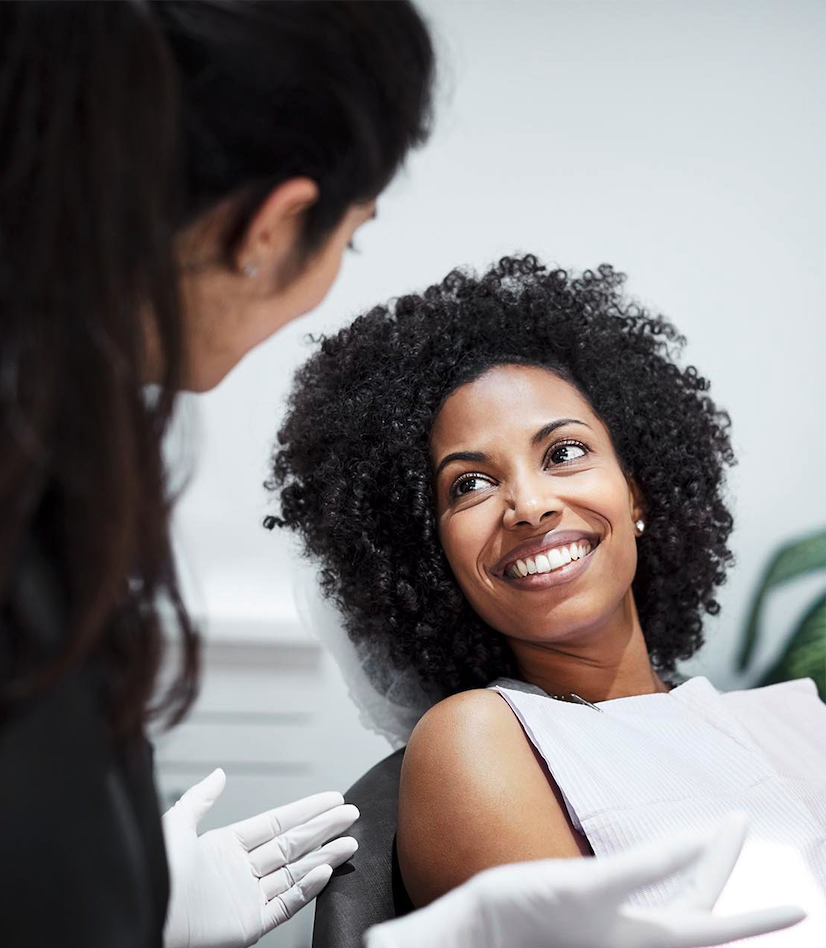 Fees and Finance
As you are aware the fees for dental implant treatments are relatively high, due in large part to the cost of the dental implants, components and laboratory charges. Our estimates are provided for you giving as much information as possible. As you will appreciate the findings at the time of operation can force decisions that affect costs - such as with the use of biomaterials. Where this is anticipated you will be advised accordingly.

Just as the dental implant treatment is staged, so will the payments due for your treatment. Please refer to the estimate and payment schedule provided with details of the fees.
Due to the high cost of components and laboratory work for the surgery and restoration stages, we ask that you make arrangements to settle your account on or before the day of your surgery and restoration fitting appointments.
This will be confirmed to you closer to the date, and your cooperation with this is much appreciated.