SECURE TOOTH PROTECTION
Dental Crowns
Aesthetically pleasing and hard-wearing dental crowns that protect your teeth by our Jersey Dentists
What are dental crowns?
If you have a tooth that's been damaged, decayed, or weakened, you may need a dental crown. These tooth-shaped caps are designed to cover and protect the damaged tooth, while restoring its shape, size, and strength. Crowns are a popular dental treatment that can help improve your oral health, restore your smile, and even boost your confidence.
In situations where a tooth has undergone damage, fracture, injury, or decay to an extent that a filling is insufficient, a dental crown may be recommended by a dentist. Dental crowns can also enhance the appearance of discoloured or misshapen teeth, and provide protection for teeth that have undergone root canal treatment. These crowns are designed to blend in with natural teeth in terms of colour and shape.
After consulting with a dentist at Indigo Dental Practice, you can decide on the best type of crown treatment. There are two main types of crowns: temporary and permanent. To ensure a proper fit, some tooth structure may need to be removed. Temporary crowns offer short-term protection while permanent ones can last for years.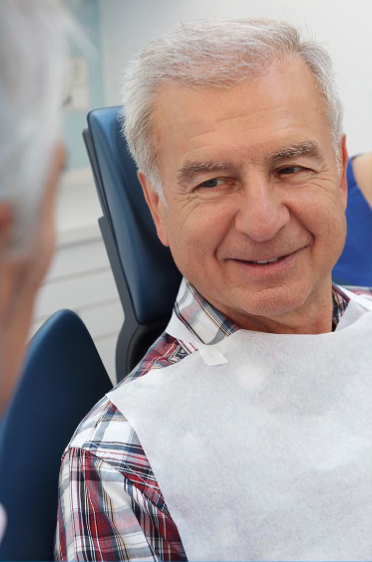 What are the benefits and risks of having a dental crown?
Having a dental crown can provide long-lasting protection for your damaged tooth. Crowns are typically made from strong and durable materials such as ceramic or metal, which can effectively protect a tooth from further damage or decay. This can help to prevent the need for more extensive dental treatments such as root canals or extractions.
Another benefit of dental crowns is that they can improve the functionality of a damaged tooth. A crown can restore the shape and size of a tooth, allowing it to function properly when chewing or biting down. This can help to alleviate pain or discomfort that may have been caused by a damaged or decayed tooth.
Your dental crown should also enhance the cosmetic appearance of your damaged tooth. Crowns can be designed to match the colour and shape of natural teeth, providing a seamless and natural-looking result. This can help to boost self-confidence and improve overall oral health.
If, once you've had a dental crown fitted, it becomes loose or dislodged, it may damage the tooth underneath, and cause you discomfort. One of our Jersey dentists would be able to rectify the situation immediately and restore your crown.

Dental crown preparation
Your dentist will evaluate your oral health and determine whether a crown is necessary. If a crown is needed, your dentist will discuss the process with you and answer any questions you may have.
The next step is to prepare the tooth for the crown. This will involve removing any decay or damage, and shaping the tooth so that the crown can fit over it. Your dentist will then take an impression of the tooth, which will be sent to the lab to create the customised crown. You will be given a temporary crown in the meantime.
Permanent dental crown fitting
Once your permanent dental crown arrives at the surgery, you will be asked to make another appointment. Then your dentist will remove the temporary crown and test the fit of the permanent crown. Any necessary adjustments will then be made. Once the crown is properly fitted, it will be bonded into place.
Dental crown aftercare guidance
After the procedure, you may experience some sensitivity or discomfort, but this should subside within a few days. It is important to follow your dentist's instructions for aftercare, which may include avoiding certain foods or activities and practicing good oral hygiene.

FAQs
How long do dental crowns last?

The lifespan of dental crowns varies depending on several factors, including the material used, the location of the tooth, the patient's oral hygiene habits, and the amount of wear and tear on the crown.

On average, dental crowns can last between 10 and 15 years. However, with proper care and maintenance, they can last even longer.

Is having a dental crown fitted painful?

While some patients may experience some discomfort during the procedure, it is generally not considered painful. Your Jersey dentist will use local anaesthesia to numb the area and ensure that you're comfortable throughout the process. After the procedure, you may experience some sensitivity, but this can be managed with over-the-counter pain medications.
What are the different sorts of dental crowns?

The most common types of dental crowns are porcelain, ceramic, metal, and resin. Porcelain and ceramic crowns are popular because they can be matched to the colour of your natural teeth. They are also durable and long-lasting, with an average lifespan of 10-15 years. Metal crowns, on the other hand, are incredibly strong and durable, but are often less aesthetically pleasing than porcelain or ceramic crowns. Resin crowns are the most affordable option, but are not as strong or long-lasting as other types of crowns. We'll talk about your crown preferences when we meet you for your consultation.
Which tooth issues require a dental crown to be fitted?

Dental crowns are commonly used to restore teeth that have been damaged due to decay, fractures, or other types of trauma. They can hide misshapen or discoloured teeth. Additionally, if a tooth has undergone a root canal procedure, a crown is often needed to provide additional support and prevent further damage.
What do you need to avoid after getting a dental crown fitted?

It is advisable to avoid hard and crunchy foods that can potentially damage the crown or cause it to dislodge. Sticky or chewy foods, such as toffee or chewing gum, can also damage the crown or pull it out. It is also recommended to avoid smoking or using tobacco products as they can stain the crown and contribute to gum disease.
How do I know if I need a dental crown?

Some signs that you may need a dental crown are tooth pain or sensitivity, a visible crack or chip in your tooth, or a large filling that needs to be replaced. Additionally, if you have a dental implant or a bridge, a dental crown may be required to provide support and stability. If you are experiencing any issues with your teeth, we'll be able to help. Please get in touch with our Jersey practice to make an appointment.