A SUITE OF ORTHODONTIC OPTIONS
Teeth Straightening
Improved teeth alignment to achieve that dream smile at our Jersey Dental Practice
What are clear aligners?
Are you concerned about the prospect of wearing traditional orthodontic metal braces and you're looking for a more discreet option? Clear aligners might be the solution. Here at Indigo Dental in Jersey, we offer both Invisalign and Ormco Spark aligners to move your teeth into a more attractive position.
Clear aligners are removable teeth straightening trays custom-made to fit your teeth and move them into a straighter position. They do the same job as metal braces but are almost invisible in the mouth.
Aligning your teeth correctly won't just enhance your smile, but should also simplify the task of maintaining good oral hygiene, which in turn promotes overall health. Whether your teeth are overcrowded, have too many gaps, are sticking out, or suffer from bite problems, our orthodontists will conduct a comprehensive evaluation to identify the most suitable teeth alignment treatment for you.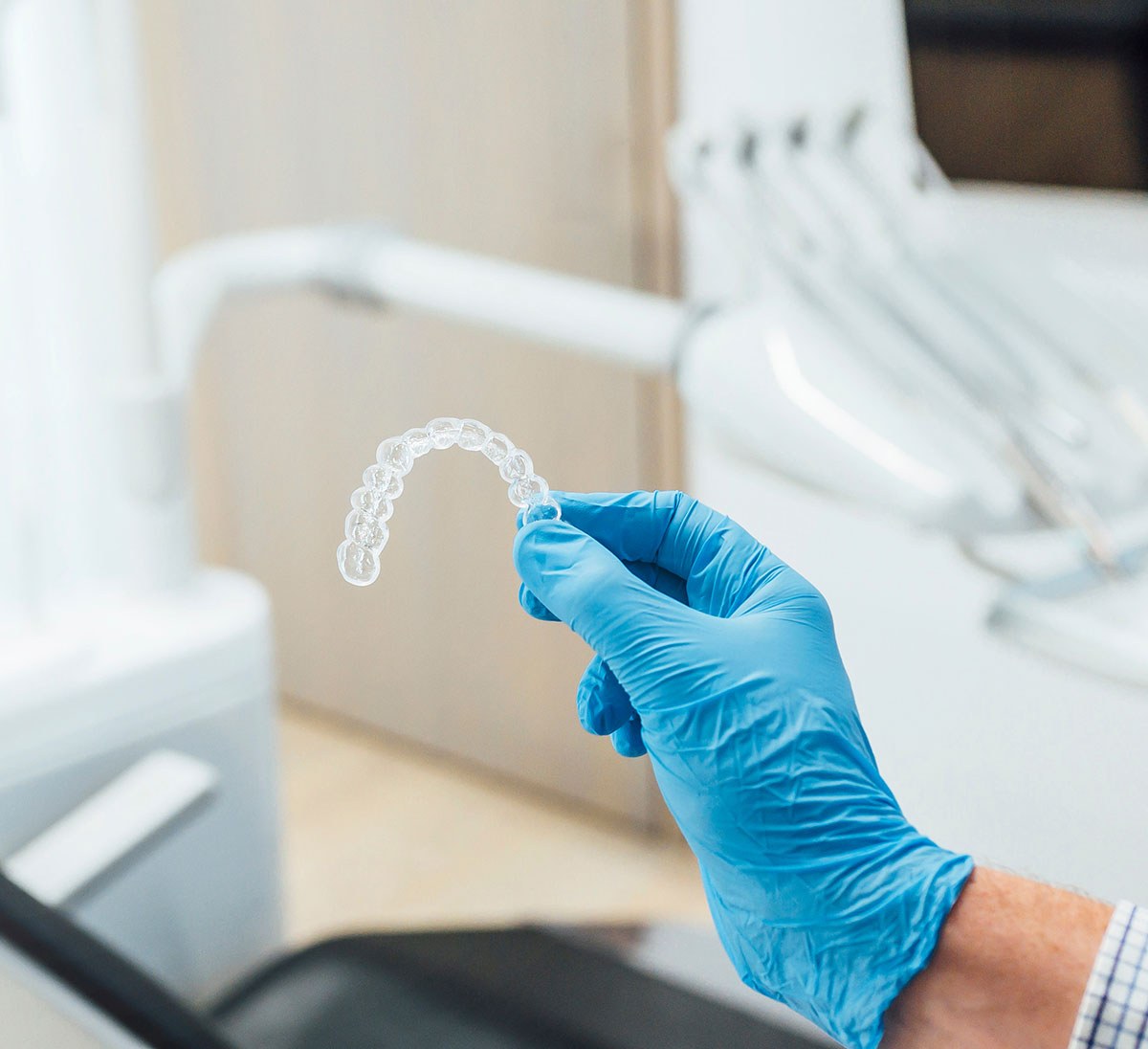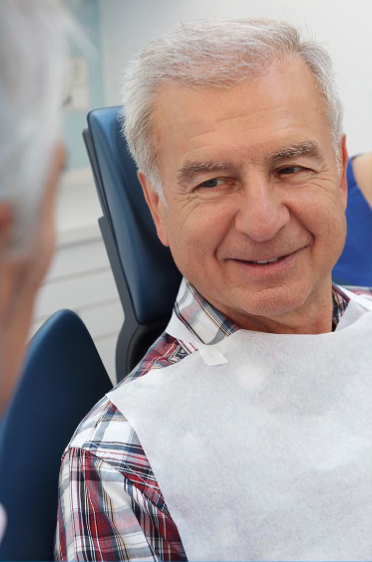 What are the benefits and risks of having your teeth straightened?
Aside from gaining a beautiful new smile, one of the most significant benefits of straight teeth is that they are easier to clean. When your teeth are crowded or crooked, reaching all surfaces with a toothbrush or floss can be difficult. This can lead to an increased risk of tooth decay, gum disease, and other oral health issues. Straight teeth can also improve your bite, which can help to reduce the risk of jaw pain, headaches, and other issues related to misaligned teeth.
However, there are also some risks associated with having your teeth straightened. One of the most common risks with orthodontic treatment is that it can be uncomfortable until you get used to your braces. Additionally, it is perceived as being expensive. At Indigo Dental Practice in Jersey, we believe orthodontic treatment should be available for everyone, that's why we offer interest-free credit for you to achieve that dream smile.

Teeth straightening consultation
A consultation for teeth straightening typically involves a thorough examination of your teeth and bite by our Jersey dentists. Chris M, Chris E, or Gustavo will evaluate your teeth to determine the severity of any misalignment or crowding. This evaluation may involve taking x-rays or impressions of the teeth to get a better idea of your bite. Our cutting-edge T-scan occlusion technology may also be used.
During your consultation, the dentist or orthodontist will also discuss with you your goals for improving your smile and any concerns you may have about the teeth straightening process. Additionally, they may discuss the difference between having Invisalign or Ormco aligners fitted, and which they think may suit you best, based on the orthodontic issues you are presenting.
Clear aligner fittings
During this appointment, your Jersey dentist or orthodontist will take impressions of your teeth to create a customised set of aligners. Your dentist will send them to a dental lab where they will be used to create a 3D model of your teeth. This model is then used to design your custom aligners, which will be sent back to your dentist's office.
Once the aligners arrive here at Indigo, you will have another appointment to check the fit of your aligners and make sure they are comfortable before you leave the surgery. You will be provided, by our Jersey dentists, with instructions on how to wear and care for your aligners.
Maintaining that dream smile
You will need to wear your orthodontic aligners for at least 22 hours a day and remove them only when eating, drinking or brushing your teeth. It's important to follow these instructions to ensure the best results from your treatment. You will also be scheduled for follow-up appointments to check your progress and make any necessary adjustments to your treatment plan.

FAQs
Do I really need my teeth straightened?

Having straight teeth isn't only about having a perfect smile. Straight teeth are easier to clean, which helps prevent bacteria from building up in the mouth, leading to healthier gums and teeth. When teeth are misaligned, it can lead to food getting stuck in between the teeth, which can lead to tooth decay, gum disease, and bad breath.
How long does teeth straightening treatment take?

The duration of the teeth straightening treatment period depends on the severity of the orthodontic problem and the chosen treatment option. The average Invisalign treatment takes about 12 months, while the average Spark treatment time is anything between 6 months and 2 years. Generally, it's fewer months for minor dental issues and more months for severe cases. It is important to understand that teeth straightening treatment is a gradual process, and the results may not be immediate. Patients need to follow the instructions provided by their orthodontist to ensure that the treatment progresses smoothly and efficiently. Regular dental check-ups and adjustments will be necessary to ensure that the treatment is progressing as planned.
Does it hurt when you have clear aligners fitted?

For some people, there may be some discomfort or pressure when the orthodontic aligners are first fitted, but this usually subsides within a few days. Others may not experience any discomfort at all. It is important to note that clear aligners are designed to be as comfortable as possible, so any discomfort that is experienced should be mild and manageable.
Are invisible clear aligners better than traditional braces?

Clear aligners are virtually invisible, making them an aesthetically pleasing option. Unlike traditional metal braces, they do not have wires or brackets that can be seen when you smile or talk. They are also removable, which means you can take them out when eating or brushing your teeth. This makes it easier to maintain good oral hygiene and reduces the risk of developing tooth decay or gum disease. Plus, they should be more comfortable to wear than traditional orthodontic braces. They are made of smooth plastic, which does not irritate your mouth or cause discomfort.
What will happen if I don't wear my invisible clear aligners for 22 hours a day?

In order for the aligners to be effective, it is important to wear them for the recommended amount of time each day. Typically, this means wearing them for at least 22 hours a day. If you do not wear your clear aligners for 22 hours a day, you may experience delays in your orthodontic treatment progress.
Are invisible clear aligners suitable for all orthodontic patients?

Patients with severe bite issues or complex dental problems may require more extensive treatment with traditional braces. Ultimately, the decision of whether clear aligners are suitable for a you will be made by your experienced orthodontist after a thorough evaluation of your dental needs and treatment goals.